Products
The future of industrial gas management is here. MARS brings it to life.
24/7 continuous monitoring is provided by real people in our operations center. Dedicated support and maintenance staff will be at your site immediately. Let your facilities team focus on what you do best while we reduce your O&M costs.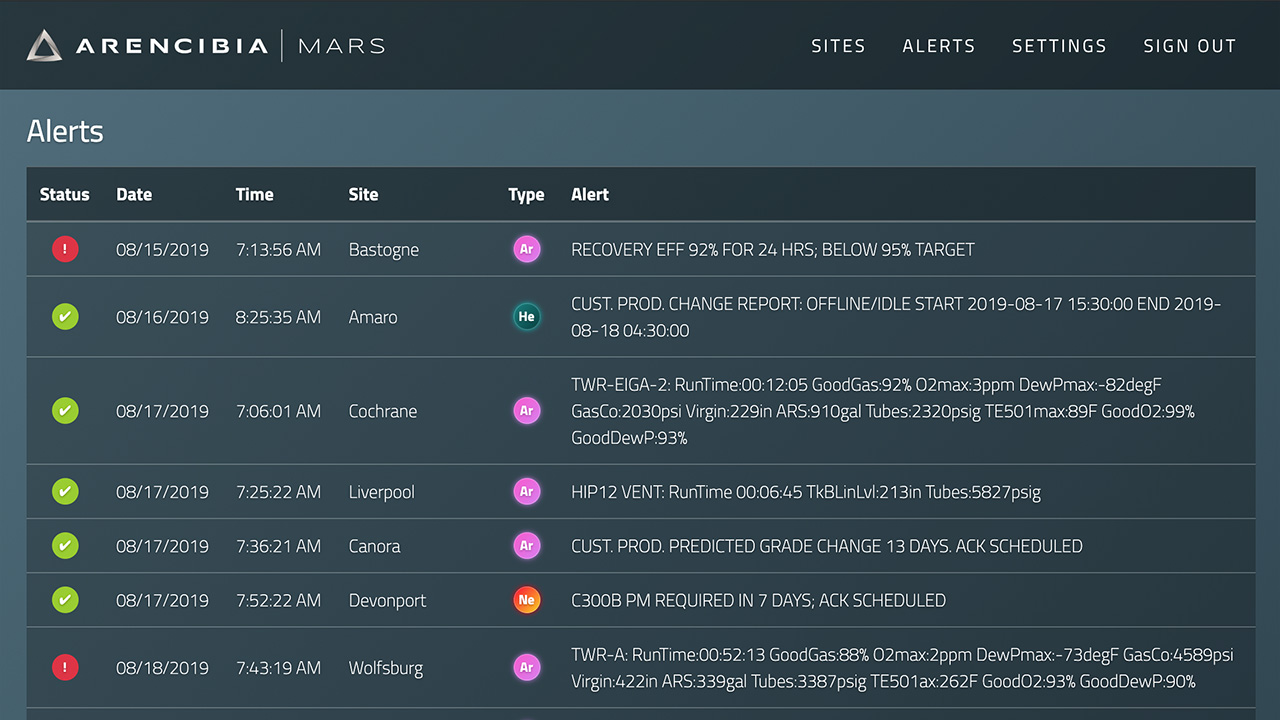 Monitoring Dashboard
IoT-enabled sensors provide millions of sub-second level data points every minute to guarantee the highest levels of performance. Gain insights into failure points and inefficiencies in your facility like never before.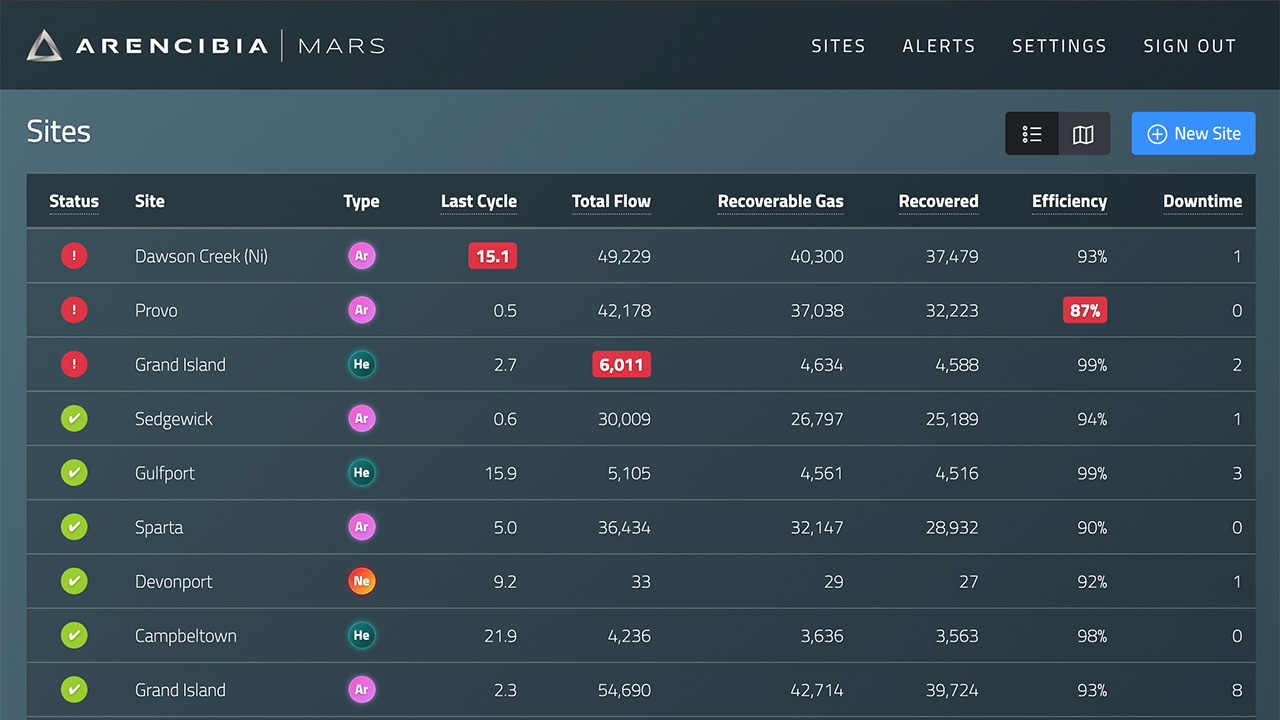 Analytics Dashboard
Guaranteed monthly recycle efficiency and uptime. Unprecedented transparency and predictability of supply volume and pricing to optimize the financial performance of your site.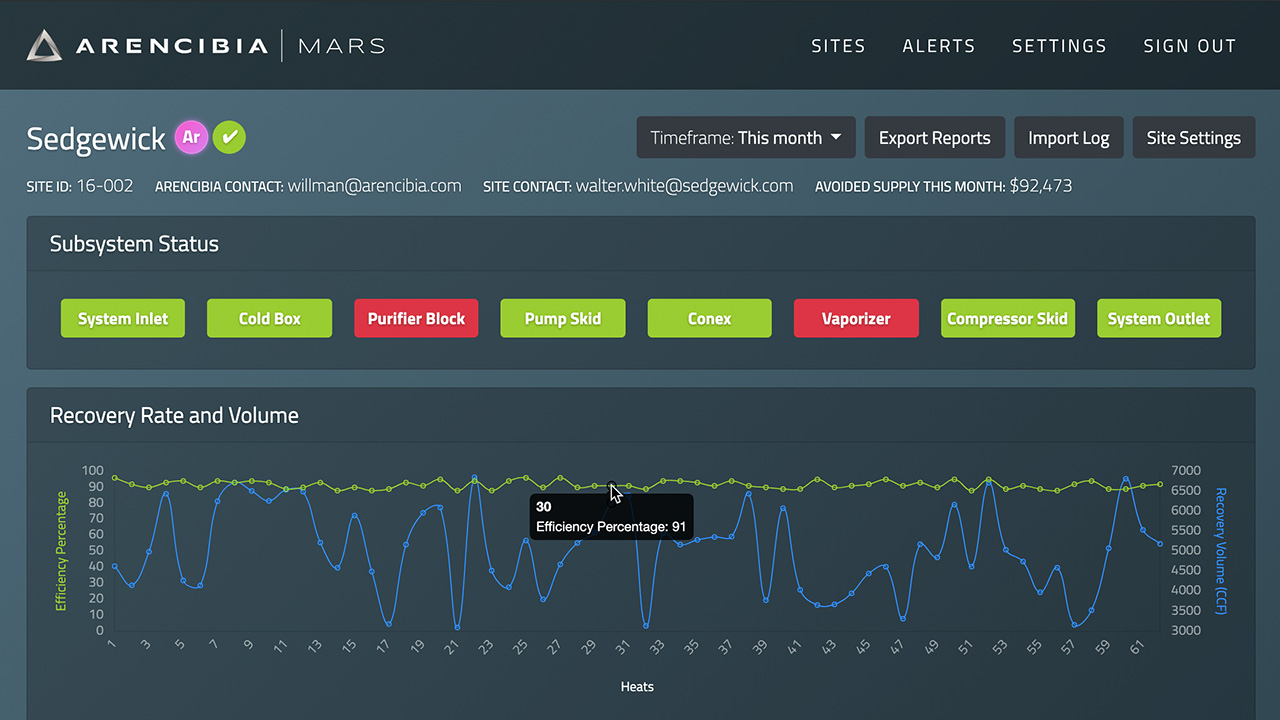 Recovery Dashboard